August 9th -

Large, hardy 9" mums arriving on Monday, August 18th.
Continue deadheading your daylilies to keep them looking great.
Apply grub control to your lawn if you've had a lot of beetle activity over the summer.
Now is a good time to plan for fall color in your garden. We have lots of perennial color right now at our yard.
In Bloom Now
Hemerocallis 'Earlybird Oriole' - Daylily
Bright pumpkin orange flowers with reddish eyezone and yellow throat. Early bloomer that reblooms multiple times. Grows 20" tall. Full sun.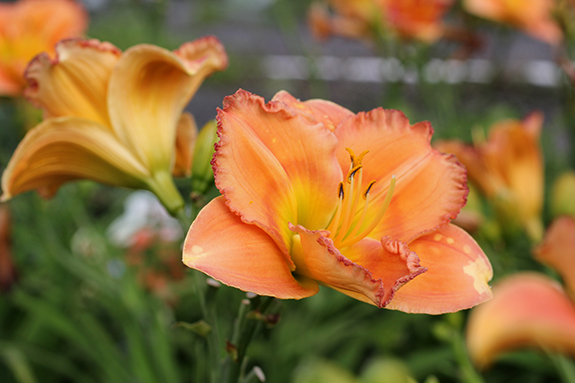 Echinacea 'Hot Papaya' - Coneflower
Double orange-red flowers from July to fall. Grows 18" tall / 18" wide. Full to part sun.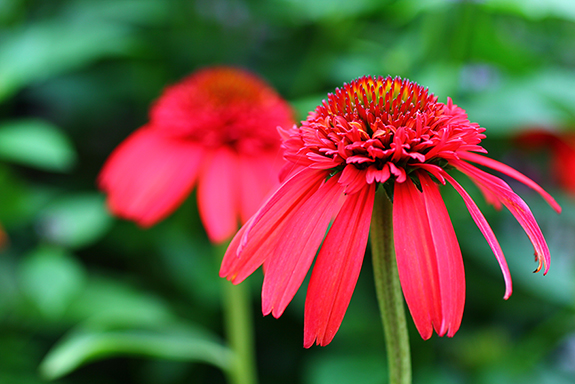 Coreopsis 'Creme Brulee'
Creamy yellow flowers with orange centers from spring through fall. Very attractive to butterflies. Grows 20" tall. Full sun.