Bodacious Plant Sale:
All Shrubs & Trees 15% OFF!
All Hanging Baskets $15.00!
Buy 7 Perennials, Get 1 FREE!
Gypsy Moths
The recent gypsy moth outbreak in Luzerne, Lackawanna, and Carbon counties was due in part to the warm, dry spring we experienced. Had it been cool and wet, there are 2 diseases (a virus and fungus) that would have helped to keep the gypsy moth (a non-native pest) in check.
The contact person for Landowner Cost Share Aerial Spraying is Kerry Skzarla, Luzerne County Engineering @ (570) 820-6347.
There is a public meeting scheduled for 7pm on July 14ths at LCCC in Nanticoke. DCNR and Luzerne County will be discussing the cost share spray program and other control measures.
In Bloom Now: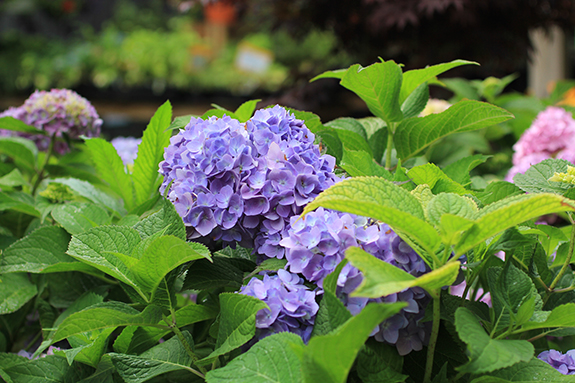 Hydrangea 'Endless Summer'
Mophead flower clusters in June. Blue flowers in acidic soil. Pink flowers in alkaline soil. Grows 3-6' wide by 3-6' tall. Partial shade.
Double Red Knockout Rose -
Double red blooms summer to frost; disease resistant. Grows 3-4' wide by 3-4' tall. Requires minimum 4-6 hours full sun.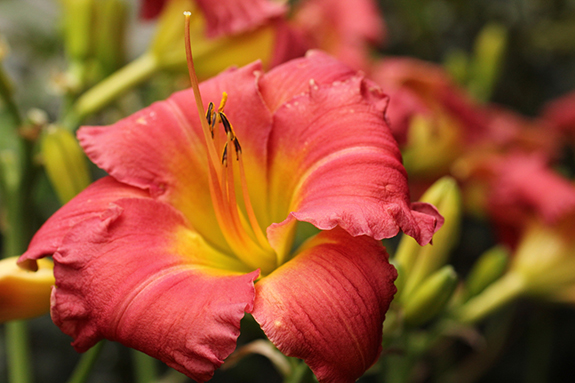 Jersey Earlybird 'Cardinal' Daylily -
A wonderful choice for early season, long-lasting color. This daylily produces 4" red flowers on 21" stems and can show color for nearly 100 days! Full sun.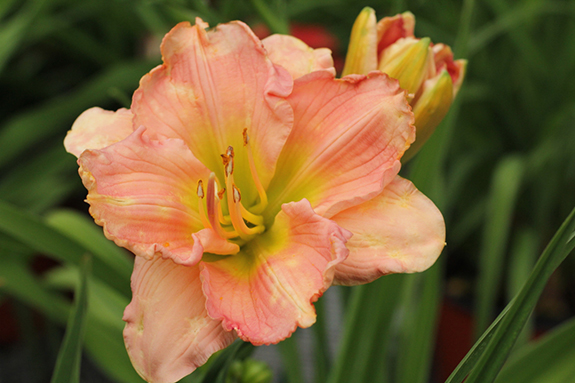 Trophytaker 'Siloam Double Classic' Daylily -
Classic double daylily with 4" frilled, soft peach/pink blossoms in summer. Grows 14-16" tall by 14-16" wide. Full sun.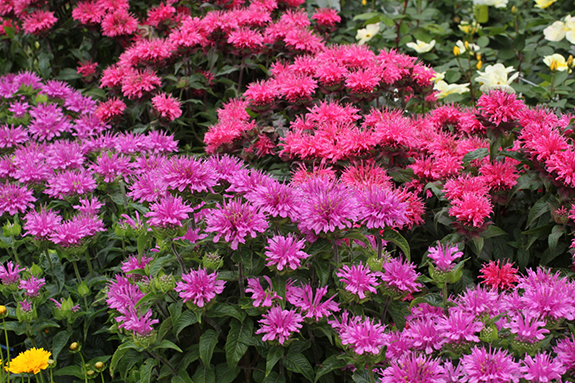 Monarda - Bee Balm
This perennial is an ideal addition to the butterfly or hummingbird garden. Sizes range from 12" to 48". Full sun.
Rob Rave's Bodacious Garden Tips
Once blooms are spent, Salvia and Coreopsis can be cut back hard for a great second bloom.
Liquid feed your hanging baskets with Miracle-gro. And never let them dry out.
Plant Specials
Emerald Green Arborvitae - 4' / $29
Knockout Roses - 3 gal / $29
Blue 'Endless Summer' Hydrangea - 5 gal / $49
4" Annuals reduced to $1.00 each!

No other discounts apply
Bodacious Spring/Summer Sale!
Spend $100 to $250 - Get $10 OFF!
Spend $250 to $500 - Get $25 OFF!
Spend $500 and up - Get $60 OFF!

Shrubs, Trees, Perennials Only
Landscape Consultation -
Rave landscape professionals have been beautifying Northeast, Pa. for over 55 years, and can design and install all aspects of landscape construction for the home or business. Sign up now for a free consultation